Are you a small business owner struggling to find your way in and around social media? This simple guide will help you tackle the landscape of Pinterest. Ready? Let's explore.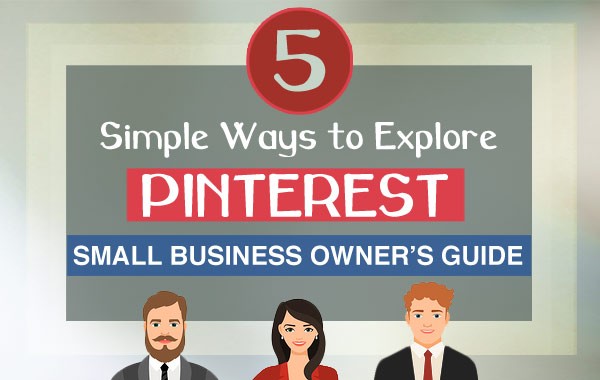 WHAT EXACTLY IS PINTEREST?
Pinterest is a visual bookmarking tool (according to Pinterest). Most people consider it a social network. But it's not really anything like Facebook or Twitter.
If you scroll through a Pinterest feed, you'll see  a stream of IMAGES or VIDEOS with descriptions (called PINS).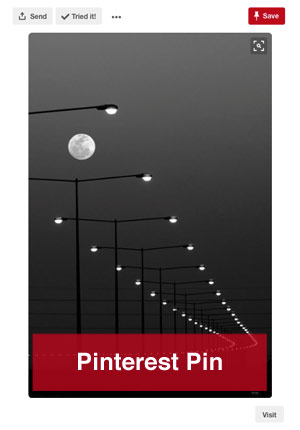 On a laptop, they resemble a colorful collage. This is different than the vertical column of posts you'd see on Facebook and Twitter.
Also people don't really go on Pinterest to engage with others. They interact with each other mostly by re-pinning each other's PINS which they place on customized, themed boards.
Just by looking at a Pinterest feed, you'll see instantly that it doesn't resemble Facebook or Twitter.
Another difference is that Pinterest users can access PINS later. PINS (that link to your website) can last for months or years unlike most social content, whose lifespan is measured in minutes.
Also see Pinterest Pros & Cons for a Business.
UNDERSTANDING PINTEREST BOARDS
Just like pinning to a corkboard, you pin the content you like to your own virtual boards. Users create boards for just about any topic. Businesses create boards related in some way to their brand.
PINTEREST FOR SMALL BUSINESSES
Pinterest is a great tool for small businesses. It is especially popular for brands with tangible products. If you have a business blog, you should also consider Pinterest.
Put your blog post title on an image in your blog. Go for taller PINS. Vertically-oriented PINS look better on mobile screens. Then add your company logo to the bottom of it. Pin that image to one of your Pinterest boards for others to discover. If your content is interesting and you have headlines that grab people's attention, people will share it on Pinterest.
GETTING STARTED
You first have to sign up for an account. For businesses, be sure to sign up for a "business account." You can upload a profile picture, pick a custom username, and write a summary about your business. You can also link to your website.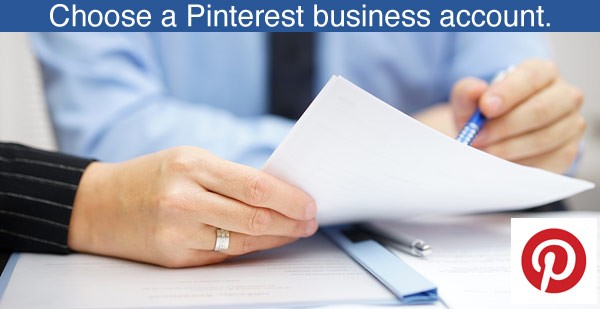 PINTEREST PINS AND BOARDS
Ready to PIN? If you find a PIN you like on Pinterest, you can save it. If you find an interesting board, you can follow it.
But before you can pin anything, you need to create your own boards. PINS are the content you share on Pinterest. Boards are where you save your PINS. Name your boards with short phrases that are related to your brand.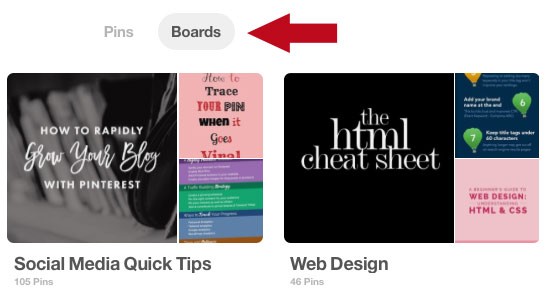 TAKE TIME TO EXPLORE
Exploring Pinterest will help you better understand it. See what others are sharing. You may find PINS with links to some amazing articles that other business owners have written. You can save these PINS to one of your boards.
There are all kind of PINS on Pinterest. You'll see infographics, photos, cartoons and even Buyable Pins. Buyable Pins let people buy products on Pinterest. They have a blue price tag, which tells people your product is in stock and available for purchase.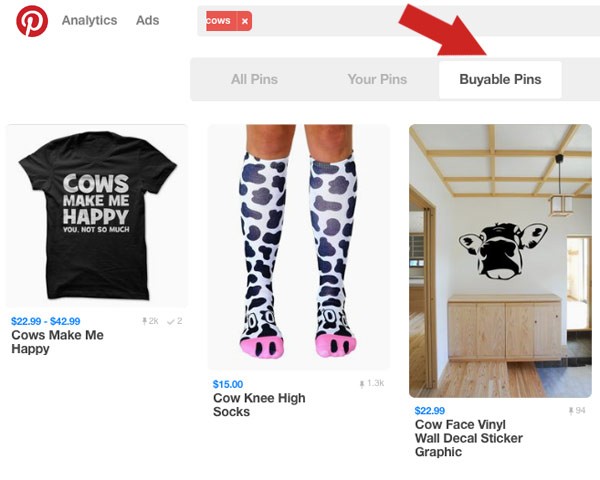 5 GREAT WAYS TO EXPLORE PINTEREST
1) Scroll through your home feed.
When you first login to Pinterest, you'll see your home feed. Your home feed shows recent pins from all the Pinners and boards you are following along with a few Promoted Pins and Pins that Pinterest has picked for you. One nice feature of the Pinterest home feed is that it has endless scrolling. As you scroll, more and more Pins are loaded onto the page.
2) Use the Search Bar.
Across the top of most pages you visit on Pinterest, there's a large search bar. To the left of the search bar, you'll see the Pinterest logo. To the right of the search bar, you can click on your Profile Picture. Clicking on it shows a drop-down menu with options.
Ready to Search? Type the term you want to search for in the box at the top of the screen. You can use the search bar to add keywords of topics you are interested in.
You will also be able to switch from searching ALL PINS to searching YOUR PINS then switch to BUYABLE PINS, PEOPLE or BOARDS.
In the image below, the word typed into the search bar is "coffee." The "All Pins" tab below it has been clicked to show PINS related to coffee.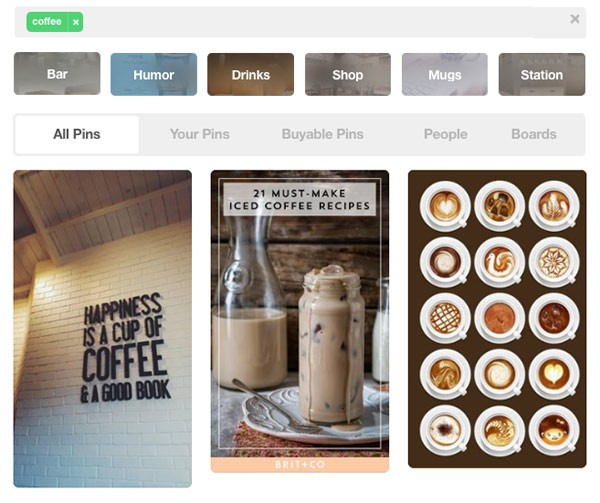 3) Try Guided Search.
If you're not sure what you're looking for, try using "Guided Search."
Guided Search offers a variety of options related to your search. This colorful tabbed bar will show up once you type something into the search bar. Click any of the guides that appear to help refine your search. You can continue to type in the search bar to get even more precise returns.
If you typed in the words "pinterest" and "business" into the search bar (as in the example below), guides such as "Account," "Tips" and "Marketing" with colorful backgrounds appear below it.

4) Try Instant Ideas with the "MORE" button.
Instant Ideas is one of those tools that has the WOW factor. It wowed me and actually inspired me to write about it. 
This remarkable visual discovery tool improves the user experience on Pinterest. This is more important than it sounds. You have to keep in mind that you are a Pinterest user too, not just a marketer. Your experience has to be "enjoyable" for you to keep coming back. Instant Ideas not only makes it easier to explore Pinterest, it's actually fun! You will only be able to truly appreciate it by trying it out.
Let's take a closer look.
See a PIN you really like in your Pinterest home feed? Tap the CIRCLE (with the word "More" next to it) in the bottom-right corner of the PIN to see similar ideas. No need to type in the search bar. No need to know what the product is called. When the circle is tapped or clicked on, around a half-dozen similar pins appear right below or around the pin you like, pushing other pins out of the way. Pinterest can identify colors, shapes, and textures to bring you those related ideas.
If you're bored because your feed is overflowing with infographics, Instant Ideas can come to your rescue and transform your feed. Tapping the "More" button on a black and white photography pin would change the feed to show more black and white images. Tap or click to see more of whatever catches your attention.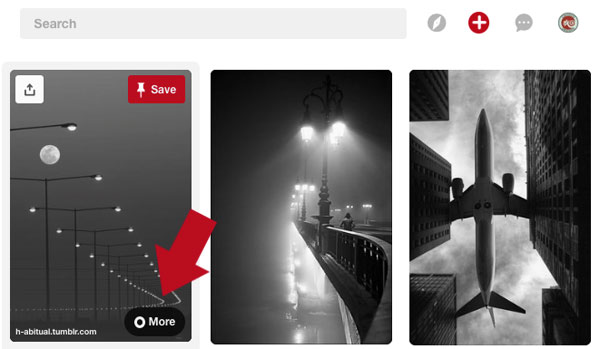 Exploring this way is a lot more natural than using the search bar. You can continue to press the "More" button until the exuberance wears off. With the simple click or tap of this addictive little button, you may discover content or products you didn't even know you were interested in. Pinterest is counting on that!
5) Use a Feature called EXPLORE on Pinterest
Pinterest has another interesting feature called Explore to show trending ideas. On your computer, click the Compass button to the right of the search bar to find it. On your phone, tap the magnifying-glass icon at the bottom of your screen. Go to EXPLORE when you want to see what's trending on Pinterest. It will display not only popular pins, but also videos.

Once you're comfortable navigating through Pinterest, you may want to consider adding a nice PINNABLE IMAGE (similar to the one at the bottom of this page) to your next blog post on your company website.
Pins with blog post titles are popular on Pinterest because people understand what they are linking to. Someone else may spot your image, check out your article and then decide to share your PIN to his or her Pinterest profile. Then 5 more people may re-pin that content and so on and so on. That's the beauty of Pinterest.