Coming up with a great domain name can be a daunting task for a small business.
But it's incredibly important to your success. Your URL (web address) is what your visitors see first when they're searching for a company online. It's your first chance to make a good impression. A great domain name will stick in your customers' minds.

First, let's clarify 3 web terms to get you started on the right track.
What's the difference between a domain name, a URL and a website?
DOMAIN NAME:

A domain name is the name of a website. It's part of a URL that comes after "https://www." If someone wants to find you online, you will tell them your domain name.

URL:

A URL is the complete web address used to find a particular web page. Every URL contains a domain name. A URL will lead to any web page in a website.

WEBSITE:

A website is a collection of web pages and other content grouped together under the same domain.

NOTE: Buying a domain name is not the same as owning a website. Every online business must have a place to keep their domain name and a place (host) to keep all the files in their website. You don't have to keep your domain name and your website together at the same host.
In fact, you can go ahead and buy a domain name way before you do anything with your website.
The hard part is figuring out what the domain name will be. Once you decide, it's easy to buy the domain name and check it off on your to-do list.
How I Chose my Domain Name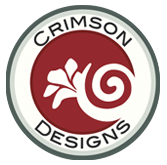 I remember having to choose the domain name for my web design business years ago. The class instructor gave us only 24 hours to come up with one. We were going to purchase them the next day in class. I didn't know much about domain names back then. I remember looking for ideas online, saying words out loud, writing potential domain names down and then going back online to see if my ideas were already taken.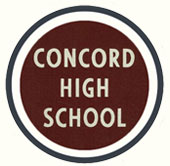 Why I chose that particular domain name, I'm not really sure. I only had 24 hours. The pressure was on. I knew I liked the color "red." I may have thought about "crimson" because I had graduated from a high school where the football team was called the Crimson Tide.
I also figured that having the word "designs" in my domain name was appropriate for my business. People would have an idea of what I did right away just by looking at my domain name.
Domain Name Regrets
Luckily, I am still happy with my choice today. My only big regret is that I wish I had also bought the domain name crimsondesign.com along with my domain name (singular and plural versions). I find myself on the phone to this day, reminding potential clients that my website is "crimsondesigns.com" with an (s). On rare occasions, people have gone to the wrong website looking for me.
About Domain Name Extensions (TLDs)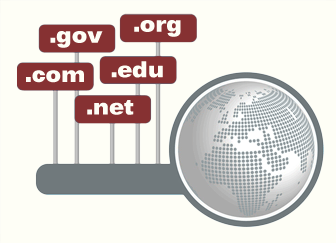 I own the .Com and .Net versions of my domain name. .Com and .Net are domain name extensions (TLDs).
Examples of domain extensions include .com for commercial, .org for organization, .gov for government and .edu for educational institutions.
Planning Long-Term
It's important to think long-term when choosing a domain name because you will likely be using it for many years to come. Look for one that's simple and timeless. It should be unique, memorable and also flexible for any changes you may make to your business in the future.
The easiest solution is to use your company name, if you already have one. Your company name will help customers distinguish you from your competitors, so you should at least try to "include it" in your domain name (unless it is long and difficult to spell).
Brainstorm Multiple Ideas
If you already have a company name or have come up with a catchy idea, you should brainstorm about 10 more similar domain names and then jot them down in a list.
You can also go online and check domain name availability at a domain name registrar such as NameCheap.com. You can do this right now (months before you have a website up and running). Don't risk losing out on the perfect domain name because you waited too long.
Checking for Domain Name Availability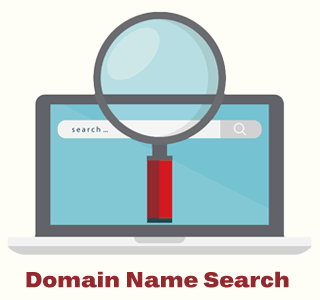 To look for an available domain name, you can also go to NameCheck.com to get a better idea of a domain name's use.
If you go to a domain name registrar, you'll be asked to enter the domain name you want to register into a text box.
The service shows you the domain name extensions (TLDs) you can choose. Look for ".com" first. It may be worth buying the .net extension for your website too, like I did. If your domain name is taken, the registrar will recommend other ideas.
Examples of Domain Names Already Taken
Mount Washington Cog Railway

You might think that the Mount Washington Cog Railway in New Hampshire would choose the domain name cograilway.com, but it belongs to Pikes Peak Cog Railway (Manitou Springs, CO).
The Mount Washington Cog Railway, instead, has the domain name thecog.com. It's short and simple, but misses out on using the keyword "railway" in its name. (We'll discuss SEO keywords in PART 2 of this blog post.)

Story Land

You'd also guess that Story Land (a popular children's theme park) would have the domain name storyland.com, but, unfortunately the name was swept up by another website.
Instead, Story Land's domain name is storylandnh.com. Adding "nh" to their domain name is not a bad idea, though storyland.com would've been ideal. Also, keep in mind that if you add "nh" to your domain name, you will kick yourself later if you move your business to Maine or Vermont.
Registering your Domain Name
When you're ready to buy your domain name, you must find a Domain Name Registrar. When you buy and register it, you'll have to fill out some details like your name, phone number and address. You'll own your domain name for a year… or maybe longer, depending on the length of your purchase.
See: 6 Cheap Domain Name Registrar Options.
NOTE: Always register your domain names yourself. Don't rely on someone else to register it for you because you would be giving them control over your website and you could run into trouble in the future.
Also be sure to BUY your domain name before you have it PRINTED on your business cards.
Now take a moment and jot down 8 or more domain name ideas.
Then head to PART 2 of this post. We're going to fine-tune that list.