Search engines (such as Google) send "robots" across the web to fetch "high quality" information for their users. These bots use links to discover new web pages and fresh content. A search engine friendly website makes it easy for them to do their job. It welcomes them, makes their exploration a breeze and then provides that high quality, useful information.
Looking for simple ways to improve your website's search engine friendliness?
Try these 4 simple SEO tips.
1) Make your website crawl-friendly.
Your first goal is to make sure a "robot" can get to all the pages on your site. Crawl errors occur when a search engine bot tries to reach a page on your website but fails.
You can utilize a Link Checker Tool to find broken links on your site. Dr. Link Check is a great tool. It has a bot that will crawl through your HTML and CSS code and then examine internal page links, links to other websites, as well as links to images, stylesheets and other files.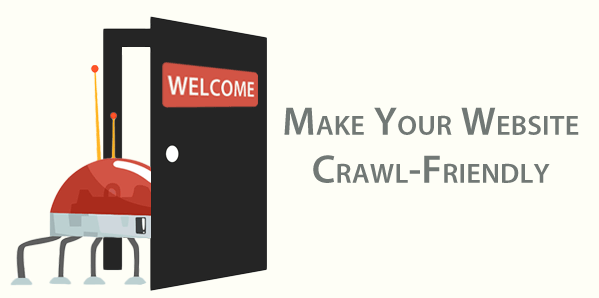 Fixing broken links will help make your website crawl-friendly so the robots can explore with ease.
2) Optimize user experience.
Search engine don't see what you see. You may see a website filled with bright colors, images and buttons. Search engines don't. They analyze the code instead.
But they can tell when users are satisfied. User experience and search engine experience go hand-in-hand. So you want to provide a user-friendly website that visitors will engage with and want to explore.
What a Search Engine Can Figure Out
Search engines can measure the time users spend on a website, bounce rate and the average number of pages visited.
By examining the source code, they can also differentiate between headlines and paragraphs.
They can tell which buttons are clickable and which pages on your site link to others.
What a Search Engine Sees
"Garden Shed Example"
Picture for a moment, a consumer buying a cedar garden shed kit and building it in their backyard.
The consumer can see the shed.
The search engine reads the manual instead.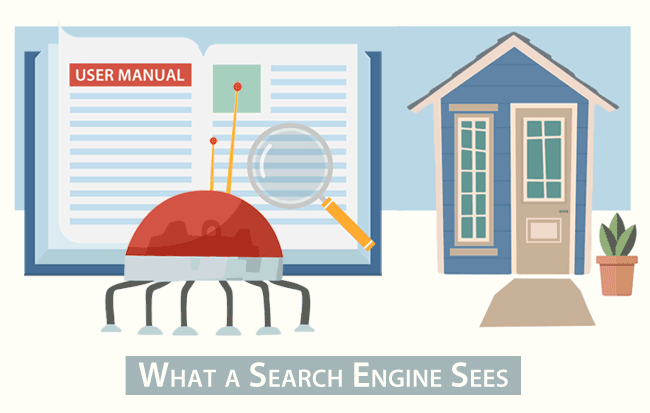 The search engine figures out all the parts, the dimensions, how the pieces fit together, without actually seeing the shed. It can also tell how popular the shed is in the neighborhood.
Do neighbors stop by to take a closer look?
Do they open the doors to peek inside?
Do they consider your backyard project attractive or an "eyesore"?
In reality, Google won't judge your garden shed or classify your website as an eyesore. But if it deems your web pages to be low quality, you won't find them in its search result pages.
3) Create SEO-friendly content.
Google and Bing favor web content that's unique, engaging, informative and well-organized.
This is SEO-friendly content.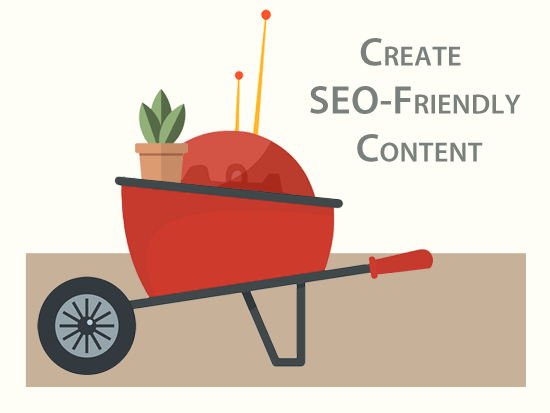 On the other hand, if one of your web page's content is similar to another one for the same search query, and it doesn't add any original, useful information, it won't rank as well.
If your website is overrun by broken links, slow to load or stuffed with keywords, it makes for a poor user experience and a clumsy, inefficient "robot" crawl.
Legible Site URLs
When Google starts to analyze your site, it will look at your Site URLs.
Example: https://www.crimsondesigns.com/blog/search-engine-friendly-website/
Make sure your visitors can understand your pages just by looking at the URLs. If they can make sense of them, Google can too. Search engines prefer shorter URLs. Long URLs will be cut off with an ellipsis (…). Words like "and" and "the" are unnecessary. It's okay to leave them out. Also avoid keyword repetition in your URLs.
Title Tags & Meta Descriptions
Pay attention to your page titles and meta descriptions. They help tell search engines what a specific web page is all about. These elements are visible in search results pages (SERPS), but are not seen when viewing an actual web page. Long title tags and meta descriptions may also be cut off in a search results page with an ellipsis (…).
Page Content Analysis
Your web page has to provide "value" to searchers and answer a search query better than other web pages.
Picture the garden shed again.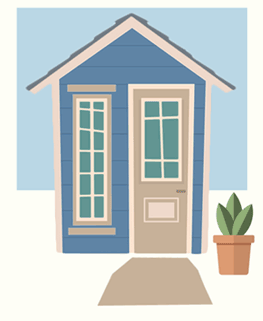 Is the natural cedar shed considered more valuable than the neighbor's resin shed with a reinforced floor that provides extra durability?
If the cedar shed is the envy of the neighborhood, then probably so.
Search engines look for pages that are easy to read and understand.
Content formatting, text color and font size should all promote readability. A well-known formula for gauging readability is the Flesch-Kincaid readability test tool. Low scores indicate text that is difficult to understand.
Google's Featured Snippets
The formatting of and readability of your page content can also affect your page's ability to show up in Google's Featured Snippets that appear at the top of SERPs (above the rest of organic search results). Because Featured Snippets are at the top, they get more searcher impressions and clicks.
Content-Related Keywords
Google looks for mentions of keywords and related concepts in your site's pages. (A keyword is a word or a short phrase describing the topic of a web page.) When someone searches Google for "cedar garden shed kits," Google tries to figure out what the user is looking for. It then displays a list of quality web pages related to the topic. If your website uses the exact phrase (or related one) in your page content that the user searched for, Google may show the user your website.
Be sure to incorporate your keyword phrases naturally (in your headings and paragraphs) in a way that makes sense to your readers.
Excessive keyword density indicates low-quality content.
SEO-Friendly Images
Use real words when you name your image files. The file names of your images are almost as important as your site URLs. They should have real words in them. Separate the words with hyphens. Don't abbreviate them. Include keywords.
Example: cedar-garden-shed.jpg
Also decrease image file sizes and resolutions as much as possible. Images are often the biggest culprits of slow web pages. Be sure to compress them and make them responsive. "Responsive images" change size depending on what size screen the reader is on, whether its a desktop computer or a smartphone. Responsive images are mobile-friendly.
Add ALT attributes to your images. If a user can't see an image, ALT attributes include text that describes the image. Search engine bots also crawl ALT text to better understand your images.
4) Include an XML Sitemap.
What is an XML Sitemap? In simple words, an XML Sitemap is a list of your site's URLs that you submit to the search engines, requesting that they crawl and index the pages listed. You can indicate which URLs are important by including only "high quality content" pages and blog posts in your list. Don't include unimportant pages, like your privacy policy, or pages in a password-protected area.
XML Sitemaps help search engines explore a website by providing a handy blueprint of it.
XML Sitemaps are not visible to visitors.
They aren't required.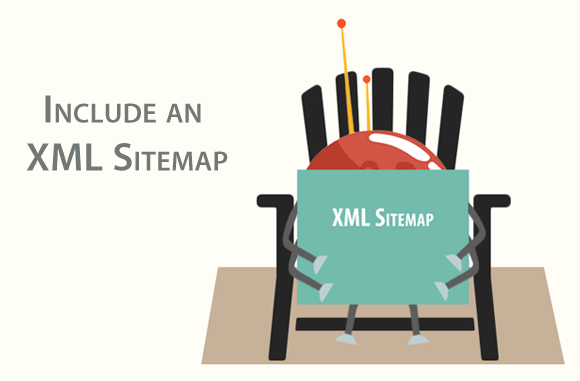 You can create one manually or choose from a third-party tool such as XML Sitemaps to generate one for you.
Keep in mind, an XML sitemap may have been added to your site when it was first designed. If you've made numerous changes since then, but left the XML sitemap the same, it's probably not much help to the search engines.
See: How regularly do I have to update my sitemap and can I automate it?
Summary
Search Engines do their best to crawl and interpret web content so they can serve "high quality" information to their users. "Search Engine Friendly" websites make it easy for them to find and index their pages. They also try to provide valuable content that searchers will appreciate and search engines will want to provide.