In Part 1 of this blog post, we discussed registrars and domain name availability. You've jotted down 8 or more great ideas for your domain name. Here are a few more tips to consider and pitfalls to avoid before you narrow down your choices to a select few.
Ask Yourself 4 Questions:

(1) Is your Domain Name Short?
If your domain name is long, people are more likely to forget it or to make a mistake when typing it. If your company name is long, it makes more sense to use an abbreviated version of it as a domain name. Look at the examples below. You will see why they used shortened versions of their organization names.
Examples of Shortened Domain Names:
(2) Is your Domain Name Easy to Spell?
Tell friends or family members your potential domain name and ask them to spell it. If they struggle, you need to change it. You don't want potential visitors to mistype your domain name and end up on a different website.
Here's an example of a complicated, though famous, organization's name:
(3) Is it Easy to Pronounce?
It helps if the sound of your domain name rolls off the tip of your tongue. It will be so much easier for you to share your site with others. Most people will give up searching for your website quickly if they can't figure out how to spell what you said to them over the phone.
Here's one that is hard to spell and say out loud:
Of course, there are many other peculiar and difficult-to-spell names in New Hampshire such as Lake Winnipesaukee and the Kancamagus Highway. If you owned a hotel with the name "Kancamagus Highway Hotel," picking KancamagusHighwayHotel.com as a domain name would be a risky choice. It would be difficult to spell, difficult to pronounce and too long.
(4) Does it include Numbers or Hyphens?
If you have a "number" in your domain name, visitors to your website may not know whether to spell the number or to use a numeral if they hear your domain name mentioned. Likewise, if you have a hyphen in your domain name, it's easy to forget when, where, and if to use it.
NOTE: If you're going to use two words or more together in your domain name, make sure that they don't accidentally create other unintended words, especially inappropriate ones.
Take a look at the domain name choices on your list. Can you cross off a few? Good. We're on the home stretch now.
"Brandable" versus Generic Domain Names
"Brandable" domain names sound like a company when you say them out loud such as google.com or bing.com. Generic domain names are made up from common words and phrases. There are advantages and disadvantages to both. Your domain name is how your visitors will discover, remember, and share your brand around the web, so don't settle for awkward strings of multiple SEO keywords.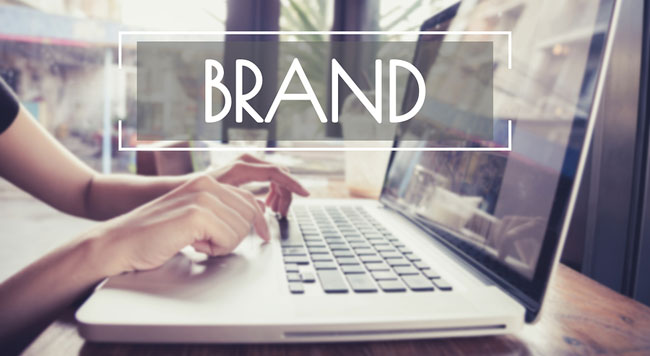 What are SEO keywords? They are the words and phrases in your web content that help people find your site through search engines. Keywords also help search engines, such as Google and Bing, see what your company is all about.
In my domain name crimsondesigns.com, I have included the word "designs." It is a keyword. I also have the word "crimson" which does nothing for my web design site as a keyword. But it helps distinguish it from others.
Having some keywords in your domain name can help drive traffic to your website, but you should use them sensibly and not go overboard. Stringing too many of them awkwardly together may make your site seem less professional. So be careful. They may also limit the expansion of your brand in the future.
On the other hand, a unique, memorable domain name with ONE effective keyword can make it easier for new customers to remember your brand. They'll also have a good hunch about what you do right away.
Example: You could use word such as fresh, bakery or cupcake in your bakery's domain name.

Generic Domain Name Examples with Keywords
affordablelogodesign.us
cheapflights.com
theusedfurniturestore.com
beefsiderestaurant.net
Trademarks and Blacklisted Domain Names
Whenever you're ready to register your domain name, check the name in a search engine, such as Google or Bing, first. Look for companies that already use the name and have a similar type of business. If you find anything, you should pick another domain name. Also go to NameCheck.com. Namecheck.com checks domains, new domain extensions, brand names and trademarked terms.
Lastly, before purchasing your domain, you also want to check its history first. A domain name that was used in a site with a questionable background may negatively affect your new website's SEO rankings. You can check a website's history via the Way Back Machine. It lets you see what a website looked like in the past.
Congratulations. You're ready to choose your small business domain name like a pro.
You've jotted down your ideas, said them out loud, analyzed them for hidden inappropriate words, Googled them, checked them on social media and researched their backgrounds on NameCheck and the Way Back Machine. You're ready to go to a domain name registrar and purchase one, two or more. Be sure to buy it yourself.
NOTE: Once you own it, make sure it doesn't expire. You can check the auto-renew box at the registrar. That way, you won't lose it as you immerse yourself in your new day-to-day business tasks and forget about your domain name's expiration date.