Free Small Business SEO Tools
Website Analysis Tools Web Design Tools SEO Tools
SEO can help a small business build its brand and expand its reach, which will ultimately increase its revenue. But you can't do SEO right without a set of tools to track and measure your efforts.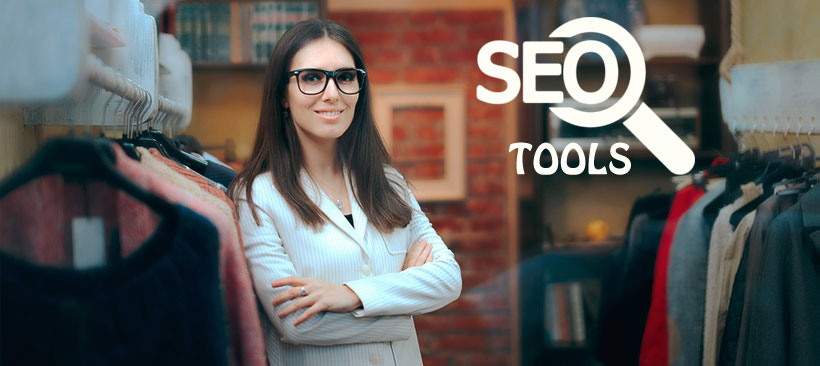 These free tools will help you improve your small business SEO.
What is SEO? SEO (Search Engine Optimization) is a set of best practices that website owners follow to help them achieve a better ranking in search engine results. Where a website ranks in a search is essential for driving more traffic toward the site.
What is a URL? A URL is the absolute address of a web page on the Internet. A well-written URL provides visitors and search engines a good idea of what the destination page will be about. Search engines need a unique URL to be able to crawl and index a web page and then refer visitors to it.
Quick Site Analyzers
SEO Site Checkup
With this free SEO tool, you can check your on-page SEO. It will give you tips to improve your score.

Add a website URL and click "Checkup!"
SERP Simulator
Fetch the title and meta description from an existing web page url or create new ones. Following the latest Google updates, this tool will alert you of any important issues.

Add a website URL and click "Fetch" or type in a page title & META description.
SEOBILITY
The SEO Checker is a free tool that will analyze your website and gives you tips on optimizing your site for long-term success in search engine optimization.

Simply add a website URL and click "Analyze Website."
Google Tools
Google provides many free SEO tools that can help you improve your site's online presence.
Google Analytics
Check your website's overall performance and traffic statistics. It provides visitor stats such as total site visits, bounce rate and average time on site. You can even see who's visiting your site in real-time.
Google Search Console
See how your website is performing in Google search results and how people are finding it. This free tool will also alert you to any website errors you may have and which pages are driving the most traffic.

 Google Page Speed Insights
A slow loading web page can affect your website's search engine ranking. It can also increase your bounce rate. You can use Google PageSpeed Insights to measure your URL of choice. The PageSpeed score ranges from 0 to 100 points.

Content Checkers
Similar Page Checker
Your content could be similar to pages on other websites or in your own. Use this SEO tool to check for duplicate content issues. It will give you a score of how closely two pages resemble each other.
Copyscape
This free SEO tool will let you know whether the content you're publishing is original or not. It will highlight the content areas that are in question and provide links to the similar content on other websites.
Image SEO Tools
Image Alt Test
Check all images from your webpage for "alt" attributes. Using keywords and descriptions in image "alt" tags is a good SEO practice because search engines cannot 'see' images, but they can read the descriptions.
Reverse Image Search
Just as Google and other search engines favor original content, they also prefer original images. With this tool, you'll be able to see how many other pages have your image in question.
SEO Friendly Tools
URL SEO Friendly Test
A URL is the location of a specific website, page or file on the Internet. Check your website URLs to estimate which ones have low value for SEO. URLs should be descriptive and contain real words separated by hyphens. Then they are considered to be search engine friendly, therefore they improve your rankings. 
See also: 8 Steps to Search Engine Optimization.
Helpful Beginner SEO Tutorials
A search engine friendly website makes it easy for search engine robots to do their job. Looking for simple ways to improve your website's search engine friendliness? Try these 4 simple SEO tips.
Taxonomies, basically, are how a group of things are organized. In WordPress, Taxonomies (Categories and Tags) are used to organize Posts. This is beneficial for user experience, but can often be seen by Google as duplicate content.
How important is search engine optimization to your small business? It's important because it makes your website more attractive to Google. If you don't have a large marketing budget, you may want a cheaper alternative than hiring an SEO agency. Here are 7 quick tips.
Luckily there are some simple ways you can use SEO to help improve your rankings today. 
Image ALT tags are short descriptions that can be assigned to images in a web page. They help search engines associate images with a web page's content so they can properly index them in their search results pages.
Do you find SEO daunting? Do you lack time to learn the intricacies of this ever-changing and often puzzling field? Here's the SEO guide for your small business.