How to Choose a Web Designer
Let's Narrow Down Your Choices of Web Design Companies
Every web design company says they're great. Just ask us. No company is the "best" choice.
You need to find the "right choice" for your personality, business, location and circumstances.
Here are 10 questions to keep in mind as you compare potential candidates.
Know your Website First
1) What features do you want your website to have?
Are you looking to include a shopping cart? A blog? Photo gallery? Slider banner? Registration form?
Be sure you understand your web designer's capabilities (especially if you're looking for custom site functionality).
Some web designers are proficient at coding the sites they design. Some are not.
They may be adept at installing and customizing content management systems such as WordPress. In larger design firms, the designers and developers work together. The designers focus on design and user experience while developers focus on code. You'll want to know right away if you need to get a programmer involved in your project... and whether that means adding an extra expense.
2) What about costs?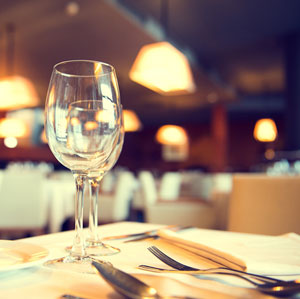 The price of a website depends on a lot of factors. All websites are not created equal. Price is dependent on the type of site you are building, the features included and the web design company building it.
A simple blog is easier and faster to set up than an online shop. Adding e-commerce capabilities, opt-ins, memberships and other custom functionality will cost more money.
Try to figure out what your business needs your website to do for it now. Do you want visitors to use your website to learn about your company? Purchase products? Make appointments? Get directions to your restaurant? Do you really need to have a menu that pops out a certain way because you saw one like it on another site?Remember that you can start small and add on to your site later on.
3) What's your timeline?
Do you have a specific deadline to meet for your website to be up and running? Do you want it launched before a fundraising event or grand opening? Some web design companies may not be able to meet your deadline at this time. You may also not be quite as ready as you had originally thought. Will you be providing the bulk of the images and content? Do you have those things ready now?
4) Are you planning to make changes after launch?
Do you want to be able to add content to your website on your own? The answer can shape how your designer structures your website, particularly on the back end. Will you have the time to learn the basics of a content management system such as WordPress? If not, you should ask about website maintenance fees.

5) Are you expecting SEO integration?
Many web designers integrate SEO when designing websites. SEO can be incorporated in the web design process right from the start and integrated in aspects such as navigation, linking and content.
After becoming familiar with your business, the designer should be able to select SEO keywords related to your site and incorporate them into your website. Strategic and meaningful keyword placement will help you get a better ranking for your web pages in search results and attract more visitors.
Know your Designer
6) Do you know the person (or group) that will be working on your website?
You may have had a great first conversation on the phone when you contacted a web design company. Will you continue to work with that person or end up with someone else? Will your project be outsourced overseas? Are you okay with that?
7) Do you feel a connection with the designer?
Did you enjoy your first interaction? Did you feel like you "connected" with their personality? Did they offer you any helpful advice or insights when you discussed your proposed website? Did they seem truly interested in your company and website goals? If you felt a disconnect or awkwardness during your first conversation, it is a red flag.
8) What kind of contact do you expect to have with the designer you choose?
If it's important for you to meet with a web designer face-to-face, you will want to look for a local company. After your initial meeting, do you plan to have future discussions by phone or email? Do you expect to be able to reach the company 9am to 5pm on weekdays or during off hours too? Discussing your preferences early on will help avoid frustration down the road.
9) Have you studied their portfolio?
Examining the previous works of a web design company will help you narrow down your choices.
If you want a clean, efficient minimalistic design in your website, look for minimalistic design examples in their portfolio. Also, take a minute to analyze how they present products and services to customers. Consider contacting some of their current clients. Find out how smooth the web design process went for those clients.
10) Have you analyzed the web design company's own website?
If you looked at 5 companies, which websites "stand out" in your memory?
Take one more look.
Look at their site structure. Do they present information in an organized way or does it appear chaotic? Can you move around the site easily? A well-structured website with a good layout attracts, engages and retains visitors.

Does the content make you want to read on?

Look for web page unity. Page elements should get along and fit well together. Items that stand out to grab attention should be placed there deliberately.
Look closely at the content copy. Does the designer have a good grasp of the English language or is the copy full of grammatical errors and awkward sentences?
Look at content organization. Web designers must decide how the information in a website should be arranged. Most organize content for easy scanning first, knowing that visitors often scan through a web page before slowing down to read the full story. Skilled web designers use elements such as headers and lists to make content easy to scan.
Analyze the navigation system. A website's navigation system acts like a road map to all the different areas in a website. If the navigation is clear, visitors will stay and have a good experience. Confusing site navigation leads to frustrated first-time website visitors and site abandonment. If you feel frustrated surfing through their website, you'll likely end up frustrated with your own.
About Crimson Designs
If you've found this website to be memorable, easy to navigate, well-organized and enticing, you are invited to check out our web design services.