Google+ Pros & Cons for a Business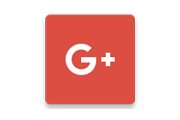 Google+ is a social network run by Google. Its new focus is to serve as a virtual gathering place for people with common interests. Its new design is more streamlined and mobile-friendly. Google+ is focusing its design and features to help users share content about their interests. Instead of encouraging users to interact with their current friends, Google+ wants its users to network with new people who have similar interests.
The new simplified design focuses on two features: Communities and Collections. Communities allow groups of people with the same interests to join together. They can post, discover, and discuss new content relating to their common interests. Collections lets users view content relating to a specific topic. Google+ Collections is a great organizational tool. Think of Google+ Collections as a page that is similar to Pinterest. Collections lets you "collect" various content together onto one page.
Google+ Pros for a Business
The Google+ social network is connected to the Google search engine.

Google+ allows users to harness the power of Google. The power to connect your small business to Google's search engine is undeniable. If your business has a primarily male audience, who make up roughly 75% of Google+ users, you should definitely be on Google+.

The new Google+ layout is sleeker.

It is also more intuitive and works seamlessly on iOS and Android devices.

It's perfectly fine for a business to have multiple Google+ pages.

Pages can be made for a variety of different entities whereas profiles can only be made for people. If you're a business, you could have a page for the overall business, as well as for a particular product, as well as for an special event.

Google+ now has Pinterest-style boards called Collections.

A collection is a focused set of posts on a particular topic. Collections allow users to stick posts on certain topics together, under a shared title and picture. That system allows users to then share those collections, publicly, privately or with a custom group of people. Or you can subscribe to others' collections.

With the new platform, you can share your post to Google+, Facebook or Twitter.

This is a great feature that should encourage businesses to share more on Google+.

Collections may help Google+ compete with Pinterest.

Pinterest isn't all that popular with men. Google+ may be able to capitalize on this and attract more male members.
Example of Google Plus Collections

Google+ Cons for a Business
Since it's launch, Google+ has been plagued by bad press.

It is hard to tell if businesses should continue to put effort into this social media platform or focus their efforts elsewhere.

The new Google Plus profile image is much smaller.

This could dramatically impact a business page if the profile image has small text which is now unreadable.

Back to Top