Premium Website Package
Premium Site: $975
PREMIUM WEBSITE: This package includes a full website of up to 8 pages of moderate complexity. It will be handcrafted and will meet the latest standards for accessibility, usability, and search engine friendliness.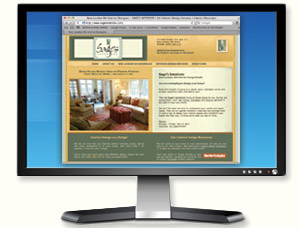 Each of your premium web pages will essentially be a full page advertisement for your business.

You can list products, demonstrate your expertise, and highlight what sets you apart from your competition.

Establishing your professional online presence will also add a tremendous amount of credibility to your company's image. You will also be able to answer questions 24 hours a day. Our premium design package will give you that credibility at a reasonable price.
Includes:
2 unique layout options from which you can choose your final design
a custom designed logo
a Wordpress content management system
a responsive mobile-friendly design
a photo gallery (up to 20 images)
contact form
See Web Design FAQ.