Responsive Web Design Portfolio
Here are some of our recent mobile friendly design projects.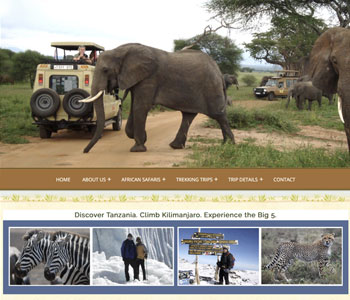 Serengeti Vacationland Safari
This website was updated to modernize the layout, add a testimonial slider and include large featured safari images for every web page.
Specific design techniques had to be used to prevent the new large photos and scripts from slowing down the site and to continue to provide a pleasant user experience for mobile visitors.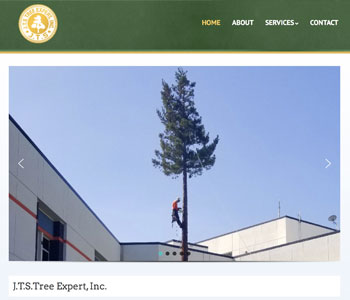 J.T.S. Tree Expert
This website was created for a California tree care company. Despite this business being across country, there were no obstacles to the design process. Most of the correspondence was done via email.
J.T.S. Tree Expert has the majority of website visitors coming from cell phone users, so the contact form and mobile layout were top priorities.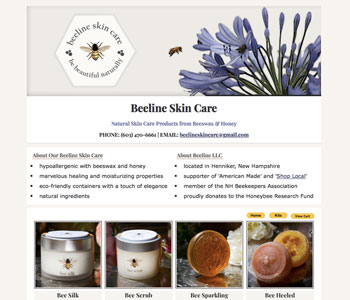 Beeline Skin Care
This website was redesigned to change the color scheme, give it a fresh look and also make it mobile friendly.
The top navigation bar is fixed, so always remains on the screen even when visitors scroll to the bottom of a web page. The links, registration form elements and buttons are touch-friendly. It is a simple process to find the skin care products and check out with PayPal.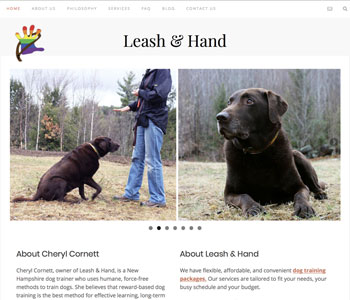 Leash & Hand
This website was created for a dog trainer. She wanted to emphasize that she uses humane, force-free methods to train dogs.
Her website includes a slideshow and a blog so this wonderful writer can tell her stories that show just how much she loves man's best friend. Visitors can subscribe to her blog.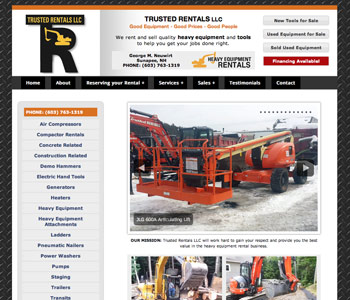 Trusted Rentals
This website has gone through some major changes to keep up with the new services the owner wanted to add.
It was suggested to the owner that the site should be made friendly to mobile device users who may need to rent a piece of equipment spur-of-the-moment. Visitors can now rent a machine or tool from this company through their smart phone within minutes.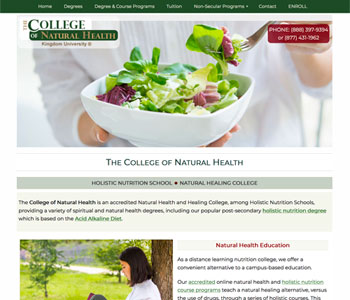 College of Natural Health
The owner of this website received Google warnings that the website was not mobile friendly and requested a responsive design as a result of those warnings. This site was redesigned and major changes were done to the navigation menus.
The enrollment and contact forms were also redesigned to make them easier to fill out for visitors on cell phones and tablets.