In Should I Start a Small Business Blog? (PART 1), we explored the technical hurdles you'll have to scale as you add a blog to your website. In PART 2, we'll look at some stumbling blocks that could trip you up in the writing phase.
Blog Writing Stumbling Blocks
Here are 5 stumbling blocks that could affect your success. They will help you decide if you should go ahead with it or not.
1) Grammar is a challenge.
Do you question your writing skills?
Keep in mind, poorly written blog posts can hurt your website's reputation and even scare off customers.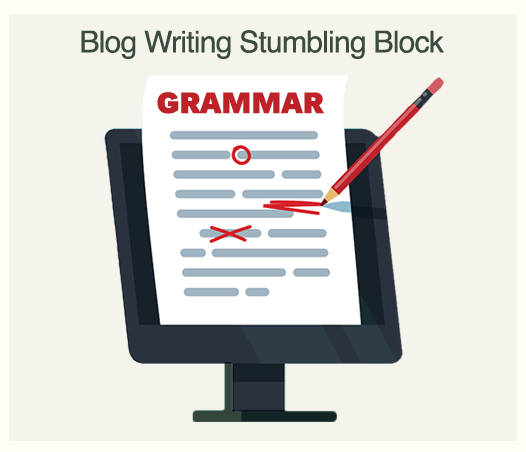 Planning to assign a staff member to it?
If you've designated an employee to be your company's blogger, check first to see if grammar is a challenge for that person also. If they, too, struggle on paper with sentence fragments and run-ons, consider using Facebook instead. Your Facebook posts will likely be shorter, simpler and much easier to proofread.
2) Self-doubt tends to ruin your creativity.
When you first reach the Post Editor (such as the Gutenberg WordPress Editor) to write a post, the space will be blank.
It will be white. It will be empty. It will contain nothing.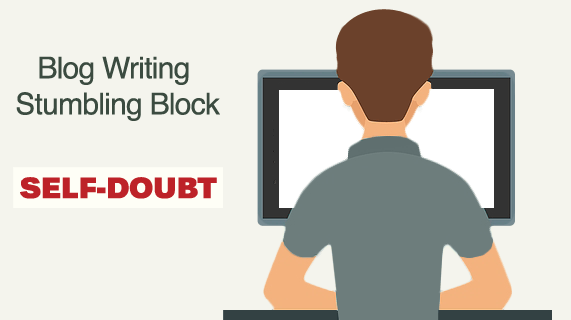 It will likely intimidate you. How will you overcome your self-doubt and turn that space into something informative or entertaining? The good news is that you don't have to create a masterpiece all at once. A CMS such as WordPress gives you the ability to save a blog post as a draft. So even if you only have a blog title in mind, you can add that title, save the post as a draft, and walk away for a while.
Luckily, blog writing gets easier with practice.
You will likely develop a distinct voice after a while.
You can't force it. It will develop on its own.
If you are passionate about your blog, it will be easier to forge ahead through self-doubt.
3) You develop blogger's block.
Many blogs reach the magic number of three.
All of a sudden, you become stuck. Fortunately, you can beat this one too. Try keeping a couple of posts in "Draft" mode. Add to each one as you get new ideas and inspiration.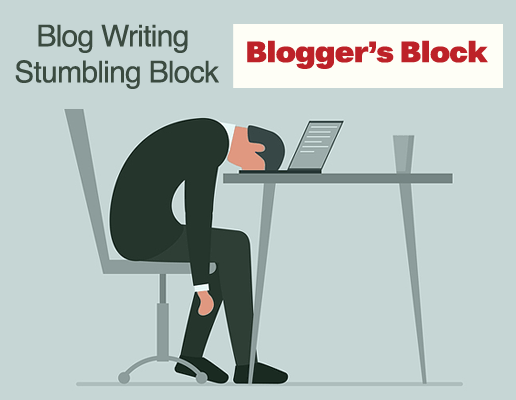 Start with titles. Jot down your ramblings.
Just don't hit the "Publish" button too early in the process.
4) You barely have time for lunch breaks.
If you don't have time to write and you can't appoint an eager, qualified staff member to write, you shouldn't have a small business blog. Having a poorly maintained blog gives a worse impression than not having one at all.
Hopefully, you've come to this realization before going through all the work of setting up your blog. Limited on time? Consider Facebook or Twitter instead.
5) Your website is not a high priority.
Think about your website for a moment.
Where exactly does it rank on your list of priorities? If it's way down on your to-do list, you have no business starting a blog. If your website hasn't been updated in six months, and you think your blog will be any different, you're kidding yourself.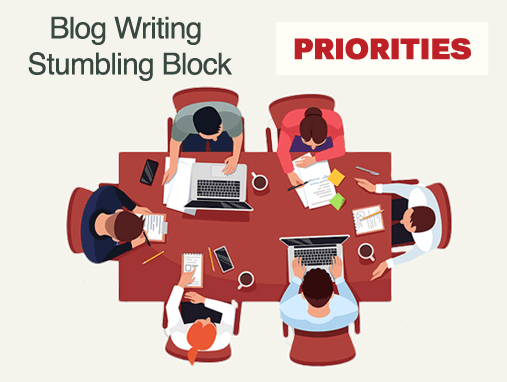 A website "deserves" fresh content.
A blog "requires" fresh content.
It's okay. Blogging isn't for everyone or every business. Move on. Put the idea to rest.